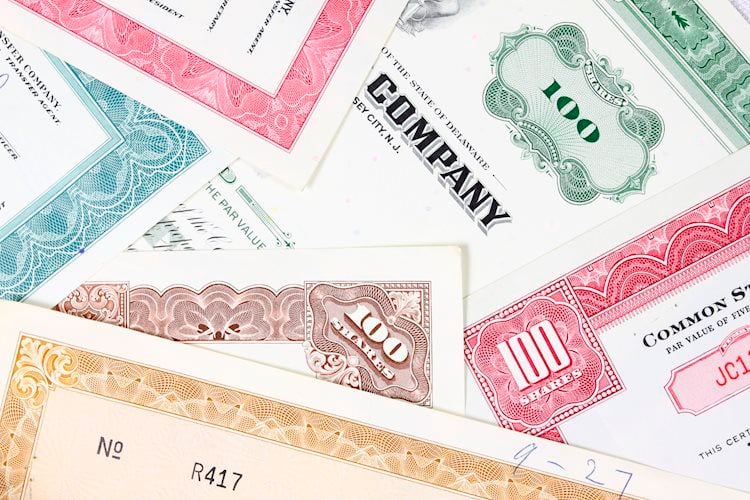 1.BAD NEWS [Jobs] IS "GOOD NEWS" (Bring on the Stimulus package!)
Despite markets at record highs we do not see enough GOOD JUSTIFIED FUNDEMENTALS (Fed accommodation, Vaccines & Stimulus Packages). As usual we are ready for trading short again.
Many analysts recommend sector rotation: Many 2020 winners are not likely to outperform as well in 2021.
Be that as it may, Aggressive investors will wait and watch to pounce on misunderstood wounded winners.
Regardless of your risk preferences, precious metals should shine this Fall and gold moving back to old trading range of 1850 to 2000!
MARKET WATCH
7/31 MOC: DJI 26377 SPX 3271 NAS 10745
2020 Highs: DJI 30218 SPX 3699 NAS 12464
VIX: 20 <> 22 +/-
OIL: 46 +/-
Commodity Trading:
Gold + Astro Trading Buy on dips $2000 COMING AGAIN by or before Chinese New Year P1 1925.
Silver + Astro is mildly positive S1 22.50. R1 26 R2 30
Copper 3.25+ Intermediate term target achieved.
Oil $45+ Intermediate term target achieved.
The-Worrying-Truth-About-The-New-OPEC-Agreement
… "Continuing optimism about a possible oil market recovery in H1 2021 is largely based on the wishful thinking of OPEC leaders, such as Saudi Arabia, and an irrational view on the positive effects of COVID vaccines on the global economy. The economic effects of a global vaccination scheme, which will likely take 6-18 months due to logistics, financial restraints and political strategies, are going to be minimal in the short term."
KEY DATES: DECEMBER 7, 10, 14-16, 21, 28-31, January 4/5 20/21
DJIA: 30000 PIVOT
SPX: 3650 PIVOT S1 3600 S2 3588 S3 3600
NASDAQ: 12500 PIVOT
GOLD: 1850 PIVOT S1 1840 R1 1880 R2 1900 R3 1925
SILVER: 22.50 SUPORT 26 RESISTANCE
OIL: 44/46 DUAL PIVOTS
COPPER: 3.50 PIVOT 3.25
US 10 year WATCH +/-
CNY 6.50 <>6/66 DUAL PIVOTS
DXY 91 PIVOT
VIX 20 SUPPORT R1 22
2020 CLOSE:
2019 CLOSE: DJIA 28508 SPX 3231 & NASDAQ 8823
2018 CLOSE: DJIA 23327 SPX 2506 & NASDAQ 6635
2017 CLOSE: DJIA 24719 SPX 2673 & NASDA 6903
AFUND Fair Value: GOLD $1697.
Reduce Risk and Focus on Capital Preservation:
THINK TRADITIONAL SWISS AND PRESERVE CAPITAL: HEDGE AND PROTECT AGAINST DOWNSIDE RISK.
2. We repeat: SELL EVERYTHING YOU DON'T WANT TO OWN IN 2021 H1 2020
Prepare a list of stocks to buy AFTER a correction &/or to take advantage of yearend tax selling.
If this is not upcoming soon, then we will remain highly liquid and largely continue to protect our earlier YTD profits.
Otherwise, we plan to only selectively add stocks in our favorite sectors e.g. precious metals, mining and entertainment.
Favorite Q1 2021 Sectors:
Entertainment, Mining, Safety & Security & Technology (Undervalued & Highly Scalable)
Currently we are mostly watching Select Health Care (lower cost/better outcome) due to potential future political risks
Stock selection is important. Whenever possible, we prefer to recommend stocks sporting strong cash flows, sound balance sheets & growing dividends.
Choose your favorite stocks and patiently bid for them.
3. Gold price to push to $2,300; silver price to surpass $30 in 2021 – Metals Focus
HW: Many gold bugs believe the latest correction in gold is another great opportunity to add to long-term positions in gold –
I agree if only as a portfolio hedge given FV Gold currently only $1697 [AG $22.50]
Despite being overvalued, with strong astro this Fall, owning gold and silver should well reward investors.
Given newbie gold investors have little knowledge of the industry and many are accustomed to Tech valuations, is there an upper limit to Gold or Silver pricing? Maybe not!
Last week Gold fell into a new trading range: 1775 -1850.
Conservative investors can accept $2200-2300, while more aggressive gold and silver bugs previously replaced their previous 2000+ gold targets with 2500-3000+; silver $30 to $50.
Silver $22.50 support with $30 overhead resistance. Many analysts still expect $30 Silver & 2000 gold by 2021 Metal Ox Chinese New Year.
There are so many good buys in the precious metal space depending on your time frame & risk/reward desires – the trend is MOST definitely your friend!
Gold: Fundamentally Indian & Chinese demand should now grow with cheaper gold prices coupled with high global investor interest.
Please note gold is under favorable astrological influences Q4 2020 with longtime Gold bugs happy that more generalist investors are joining the party:
In addition, many major brokerage houses have $2000+ price targets into 2021.
Given it is under allocated by most investment programs, this gives it even more potential room to run, especially if/when inflation fears resurface &/or with a falling US dollar!
We believe gold & silver valuations will largely sport well above Fair Value into the Year of the White Metal Ox (2021).
Just as they were undervalued for a long time, it CAN and is likely to be overvalued for a LONG time.
While fundamentally gold is currently overvalued, in much of the Fall & Winter, the astro is very positive for gold.
Hence we recommend a full and over weighted precious metals portfolio allocation.
However, we advise long term precious metal investors to also pay attention to stock selection.
Gold remains cheap geopolitical crisis insurance.
For investors who cannot or will not buy the $US currency as well as investors who wish to safely and cheaply hedge their US$ exposure, ONLY GOLD IS AS GOOD AS GOLD!
Once again some investors are hedging record equity prices by buying gold.
Low real interest rates is very positive for gold as well as low global bond yields makes gold an attractive alternative risk mitigation hedge.
Gold FV $1697= Commodity FV: 1600 + Currency FV: 1687 + Inflation Metal FV: 1600 + Crisis FV: 1901.
INVESTORS: We plan to stay LONG in H2 2020 with occasional hedging & profit taking.
Note: Our current Fair Value for Silver is $22.50.
4.Starting soon, we plan on adding a new feature: SEASONED SPECULATOR. This will generally be a very high risk/high reward market pick. These picks are for speculative allocation, recommended to be bought in groups of 5 to 10 stocks. Position size 10%-20% of your speculative allocation, i.e. "money you can afford to lose without altering your life style."
5.Today's data underscore the urgent need for additional policy support. Fiscal authorities are clearly better equipped to offer relief, and recent developments are encouraging. If Congress fails to deliver next week, we would expect the Fed to step in. Either way, help is on the way."
Jefferies Investing Note
HW: Intermediate term, BAD NEWS is NOT Good News
"Oil demand will 'recover a lot faster than people believe'"
Oil could hit $60 or higher in the second half of next year."
Eric Nuttall, Senior Portfolio Manager, Ninepoint Partners
HW: $50 almost definitely by or before Summer 2021; $60 after that, not my bet (yet).
I feel pretty confident that portfolios should be positioned for continued good performance from equity markets as we head into 2021."
Chris Iggo, CIO, AXA Investment Managers
HW: Given so many potential landmines in the next 6 weeks, I would rather be safe than sorry.
6. Analysis: Investors weigh prospects for U.S. corporate earnings as stocks set records
View original article here Source