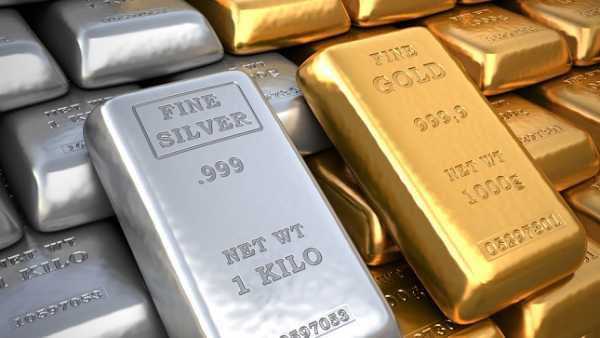 Silver markets have rallied significantly during the trading session on Thursday, crashing into the $25 level, an area that of course is going to attract a certain amount of attention based upon the large, round, psychologically significant figure. The market is going to continue to key off of the US dollar and what is going on with the greenback, and of course the fact that the FOMC meeting concludes during the session also is something that people will be paying attention to. Because of this, I do believe that it is only a matter of time before we get some type of resolution to this consolidation.
SILVER Video 06.11.20
If we can break above the $26 level, then we are free to go looking towards the $27 level, and then possibly the $28 level. This would more than likely coincide with the US dollar weakness overall, as silver is highly sensitive to that currency. With the FOMC meeting, we could get a bit of disruption but right now it looks as if traders are willing to sell the greenback, perhaps with the idea that stimulus is coming finally. Having said that, stimulus is going to be smaller than originally hoped for, which will eventually show itself in the financial markets.
To the downside, I believe that the $22.50 level continues to be a bit of a support level that people should pay attention to, so if we do pull back, I do not necessarily think that we are going to go below there anytime soon. There is still a lot of uncertainty out there, so make sure that your position size is reasonable.
For a look at all of today's economic events, check out our economic calendar.
View original article here Source