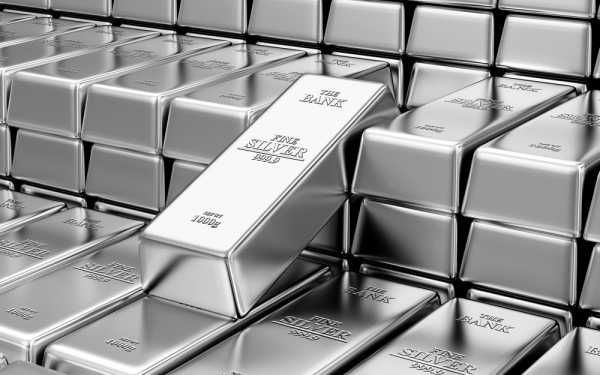 Silver Tries To Move Higher Ahead Of The Weekend
Silver is still trying to settle above the resistance at the 50 EMA at $24.15 while the U.S. dollar continues to lose ground against a broad basket of currencies.
The U.S. Dollar Index has recently managed to get below the support at 90.60. Currently, the U.S. Dollar Index is trying to settle below 90.50. If this attempt is successful, the U.S. Dollar Index will continue to move towards the 90 level which should provide some support to precious metals.
Interestingly, weak dollar has once again failed to boost silver and gold price today. Most likely, traders are too focused on buying riskier assets so precious metals are out of favor in the near term.
Gold is trying to get above the nearest resistance at the 20 EMA at $1845. A move above this level will push gold towards the next resistance at the 50 EMA at $1870 which will be bullish for silver and other precious metals.
Gold/silver ratio is mostly flat today. Currently, it remains below the nearest resistance level at 76.50. If gold/silver ratio stays below this level, it will likely get to another test of the major support at 75.50 which will be bullish for silver.
Technical Analysis
The technical picture for silver remains roughly the same for the third trading session in a row, although it should be noted that silver is starting to get support at higher levels.
At this point, silver is still trying to settle above the 50 EMA at $24.15. Most likely, silver will gain material upside momentum once it manages to settle above this level. In this case, it will quickly get to the test of the next resistance near $24.60. A successful test of this level will push silver towards the resistance at $25.00.
On the support side, the 20 EMA continues to serve as the first support level for silver, and it looks like support at the 20 EMA becomes stronger day by day. In case silver settles below the 20 EMA, it will develop downside momentum and head towards the support at $23.30. If silver declines below the support at $23.30, it will move towards the next support at $22.90.
For a look at all of today's economic events, check out our economic calendar.
View original article here Source