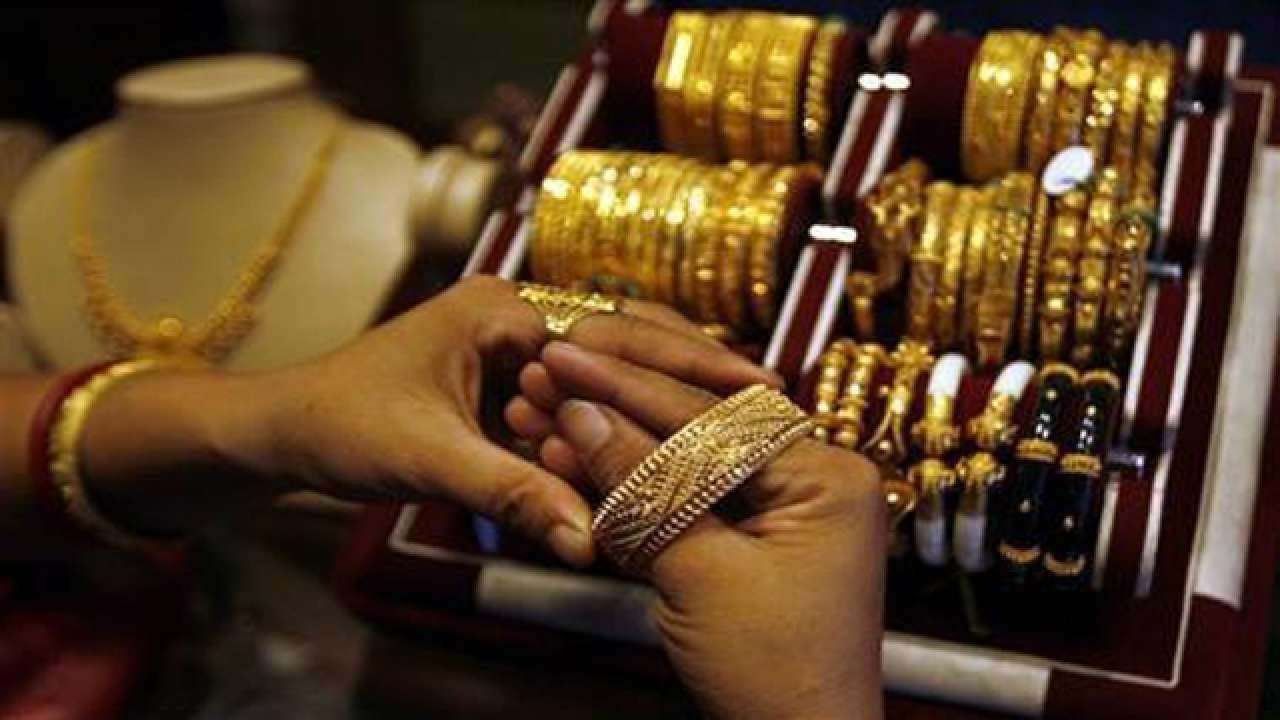 Just before Dhanteras and Diwali, price of gold and silver saw a sharp dip in the Indian market. This has brought smiles on the faces of customers who are planning to do jewellery shopping.
Gold slumped more than 5 per cent on Monday as news of the first successful late-stage COVID-19 vaccine trial made news.
Gold plunged 5 percent to hit its biggest single-day fall since August. Silver also crashed around 8 per cent.
The news of vaccine trial prompted investors to dump safe-haven bullion and flock to riskier assets.
Gold slipped from seven week highs to a 3.5-month low. Spot gold was down 4.9 per cent at $1,854.44 per ounce while US gold futures slid 4.9 per cent to $1,855.30.
However the prices moved higher after a sharp fall in the previous session.
On MCX, December gold futures were up nearly 1 per cent to Rs. 50,219 per 10 gram while silver futures jumped 2 per cent to Rs. 62116 per kg.
In the previous session, gold had slumped Rs. 2,500 per 10 gram in Indian markets while silver had crashed Rs. 4,600 per kg after Pfizer reported promising results from a large-scale coronavirus vaccine study.
On Friday, gold price went to Rs. 52,167 per 10 gram. Silver futures on MCX fell by more than Rs 4600 to Rs 60725 per kg.
The gold price fall may boost jewellery demand in India. Dhanteras and Diwali will be celebrated this week.
The fall in gold and silver price was suddenly seen after 5.30 pm in the evening.
The drug maker Pfizer announced on Monday that an early analysis of its coronavirus vaccine trial suggested the vaccine was robustly effective in preventing Covid-19.
The company said that the analysis found that the vaccine was more than 90 percent effective in preventing the disease among trial volunteers who had no evidence of prior coronavirus infection.
Just after the announcement there was a sudden decline noticed in the gold and silver market.
24 karat gold rate as per Indian cities
Cities – rupees/10 gram
Delhi – 54,170
Mumbai – 52,200
Chennai – 52,470
Lucknow – 52,150
Kolkata – 52,720
View original article here Source