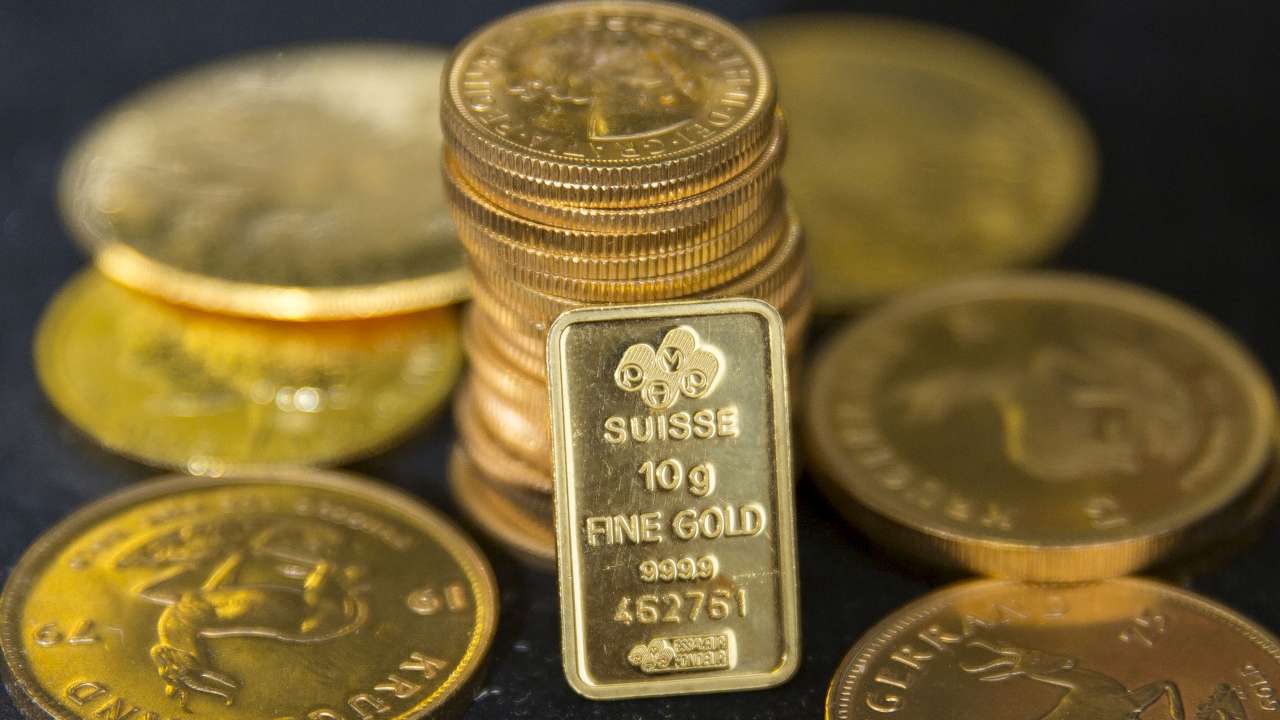 In wake of positive developments regarding the coronavirus vaccines, gold and silver prices are now showing a sharp decline. While gold prices touched the sky in the global market due to the pandemic, it has gradually started to recover.
The impact of the constantly changing gold prices in the futures market across the world is also visible on the domestic market of India. On Tuesday, gold came down by Rs 662 per 10 grams to Rs 50,338 per 10 grams. While the price of one kilogram of silver in Delhi has fallen by Rs 1,431 to Rs 62,217 per kg.
HDFC Securities Senior Analyst Tapan Patel says that "correction in gold prices in India may increase its purchase before Dhanteras".
Gold will still be cheaper
Experts say that in terms of percentage in one day, gold has seen the biggest decline after 2013. Gold prices may fall more sharply in Indian markets. Prices are likely to fall by 5-8 per cent from the current level as the Indian rupee is also getting stronger.
Reason for fall
The biggest reason for this is the announcement made by American drug maker Pfizer regarding the COVID-19 vaccine. Pfizer announced that its drug is 90 percent effective in treating the virus. It said that itwill soon get approval from the USFDA for the vaccine and hopes to complete the work on the drug this year.
Gold and silver price in the futures market
Although gold and silver are cheaper in the bullion market, both precious metals saw a rise in futures market on Tuesday. The December futures of gold on MCX have become expensive by Rs 725 to Rs 50,473 per 10 grams, while the December futures of silver have risen by Rs 2,145 to Rs 62,999 per kg. That is, gold and silver have covered the huge fall in the futures market on Monday.
View original article here Source